Our Qualifications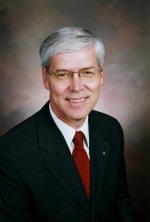 Mark D. Johnson is a CERTIFIED FINANCIAL PLANNER® professional. He has been helping individual investors, charities, foundations, trusts and companies manage money for over 25 years. Mark is recognized for his experience in estate planning and charitable gifting. Several charities have retained Mark for consultation on charitable gifting for their members.
Mark has presented numerous estate planning seminars around the country and has been a featured speaker at many conferences. He has written articles for newspapers, professional magazines, and charity's publications.
He is the President of Fountain Financial Group, Inc. a registered investment advisory firm. He is a Registered Representative and Principal with FSC Securities Corporation. He has a Series 7 securities registration, a Series 24 principal's registration, a Series 66 registration and life and health insurance licenses. Mark maintains his registration and licenses in several states.
He is a graduate of North Dakota State University and the College for Financial Planning. He is a member of Financial Planning Association, National Association of Christian Financial Consultants, the Kingdom Advisors and the Gideon's International.
Mark is married and has three adult children and two granddaughters and four grandsons. He currently resides in Fountain Hills, Arizona.  He can be contacted at mdjohnson@FountainWealth.com.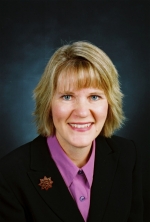 Mary G. Johnson currently serves as the
Secretary/Treasurer
of Fountain Financial Group, Inc and brings over 25 years of experience.
Mary provides internal administrative support, client management and attends to the Company's day-to-day office needs. She maintains the accounting and marketing systems. Mary is extensively involved in client servicing.
She is a licensed life and health insurance agent.  Mary has successful completed the course for the designation of LUTCF.
Mary has previously worked several years for the American Heart Association assisting in fundraising and deferred giving support. She also worked for a major health insurance company for fifteen years in client service and marketing.
Mary is married and has three adult children and two granddaughters and four grandsons. She currently resides in Fountain Hills, Arizona.
Dennis R. Beck is a Chartered Life Underwriter and Chartered Financial Consultant. He has over thirty years experience in helping clients reduce taxes and increase income. Dennis has conducted numerous seminars on tax reduction strategies. He believes indeveloping relationships that are built on integrity and professionalism.
 Dennis has pursued excellence and knowledge in all of his career pursuits. His vast knowledge of advance insurance underwriting and accounting background has enabled him to improve the financial lives of his clients.
 Dennis holds a degree in Accounting, maintains his securities registration holding Series 7, 24, and 63 with FSC Securities Corporation. He is licensed in life and health insurance. He is a member of the American Society of CLU's and ChFC's, the National Association of Financial Advisors, Certified Estate Planners, and Friendship Church. He has served on the boards of the American Cancer Society, the Wilder Foundation and is currently working with the Minnesota Foundation.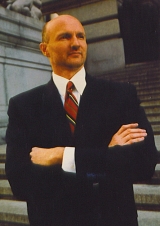 W. Tom Fyler, Jr. currently serves as Vice President of Financial Group, Inc and heads up the research committee. He has experience in investment management, utilizing stock, bond and mutual fund investments, since 1981.
Tom is a Founder and current Board Member of the National Association of Christian Financial Consultants and has served on the Board of the Timothy Plan Family of Funds - a morals-based mutual fund company. He previously was a registered representative with a Series 7 General Securities registration.
Tom initially became know for his seminars and writings on Biblical Principles to Investing and Securities Analysis and for subsequent appearances on CNBC Business News and for a featured article in Money magazine. He co-authored Trading Debt for Wealth--a guide to eliminating household debt and implementing personal finances according to biblical principles.
He provides input to the investment committee a growth, quality-based method to evaluating and to positioning investments. The discipline long-term perspective and quality growth approach is adverse to stock market timing and economic prognostications. Tom observes that normally in most market and economic cycles a quality, value oriented portfolio will emerge from a diverse group of business sectors. Asset allocation is used as a strategy for investment portfolio management with the objective of reducing the inherent risk in financial market volatility.
 *W. Tom Fyler is not registered with FSC Securities Corporation.