Our Qualifications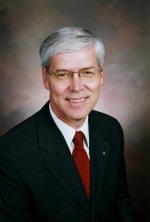 Mark D. Johnson is a CERTIFIED FINANCIAL PLANNER® professional. He has been helping individual investors, charities, foundations, trusts and companies manage money for over 25 years. Mark is recognized for his experience in estate planning and charitable gifting. Several charities have retained Mark for consultation on charitable gifting for their members.
Mark has presented numerous estate planning seminars around the country and has been a featured speaker at many conferences. He has written articles for newspapers, professional magazines, and charity's publications.
He is the President of Fountain Financial Group, Inc. a registered investment advisory firm. He has Series 66 registration and life and health insurance licenses.
He is a graduate of North Dakota State University and the College for Financial Planning. He is a member of Financial Planning Association, National Association of Christian Financial Consultants, the Kingdom Advisors and the Gideon's International.
Mark is married and has three adult children and six granddaughters and six grandsons.
---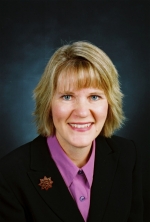 Mary G. Johnson currently serves as the Secretary/Treasurer of Fountain Financial Group, Inc and brings over 25 years of experience.
Mary provides internal administrative support, client management and attends to the Company's day-to-day office needs. She maintains the accounting and marketing systems. Mary is extensively involved in client servicing.
She is a licensed life and health insurance agent. Mary has successful completed the course for the designation of LUTCF.
Mary has previously worked several years for the American Heart Association assisting in fundraising and deferred giving support. She also worked for a major health insurance company for fifteen years in client service and marketing.
Mary is married and has three adult children and four granddaughters and seven grandsons.
---
Alex M Johnson - COMING SOON
---
Robert (Bob) Ward has held senior level planning positions for over forty years. He concentrates on the issues that help people lead a worry-free retirement. Distribution, tax and estate planning issues are the major areas of Bob's focus. He is one of only 100 financial advisors in the United States who is trained on the most advanced retirement distribution research from the noted retirement income distribution expert, Curtis Cloke.
Bob holds a Bachelor of Science degree in Industrial Education from the University of Wisconsin – Stout in Menomonie, Wisconsin. He has held senior level planning positions with three fortune 500 companies and one Minnesota state agency. He has led the creation and development of three startup ventures.
Bob was one of the first persons in the United States to complete the "Retirement Income Certified Professional"(RICP) designation, which focuses on current strategies that will assist individuals on how to live a worry free retirement. He also has his Chartered Financial Consultant(ChFC) and Certified Long Term Care Consultant(CLTC) designations, and is licensed to sell life and health products.
Bob has led international Habitat for Humanity Builds to eight countries on the six different continents that Habitat for Humanity serves. He is also a board member for the University of Wisconsin – Stout Foundation, Hennepin Technical College Foundation, and has mentored a young man for over eight years through the Kids "N" Kinship program. He has been married for over 40 years to Shelley, and they have three grown children and two grandchildren, who all live in the Twin Cities.
Key Accomplishments
Six-time Advisor for Customer Satisfaction as selected by the readers of the Minneapolis/St. Paul Magazine)

Led the effort to acquire funding to build light rail and computer rail in Minneapolis/St. Paul

Facilitated the accreditation of the first ISO 9000 certified railroad facility in North America
---
Will Walpole - COMING SOON